Let's be honest. Great marriages don't just happen. We have to work at them. Every married couple starts out with the greatest of intentions, but somewhere along the line, we lose sight of what's important. We begin to put other things ahead of our marriage (kids, work, etc).
And then it happens, the disconnect sets in. And before you know it, you are feeling more like roommates than the soulmates you once were.
We've been right where you are, feeling burned out and exhausted, tempted to just "quit" everything. We knew if we didn't take a step back, reevaluate our situation, our marriage would likely end in divorce.
In a desperate attempt to save our marriage, we prayed and asked God to help us develop a process to carry us through the most difficult and painful times of our lives. And now we are making that system available to you.
Are you ready to reconnect with your spouse and get back on track to the marriage you both dream of? Then it's time to take action and make the choice to be soulmates, today!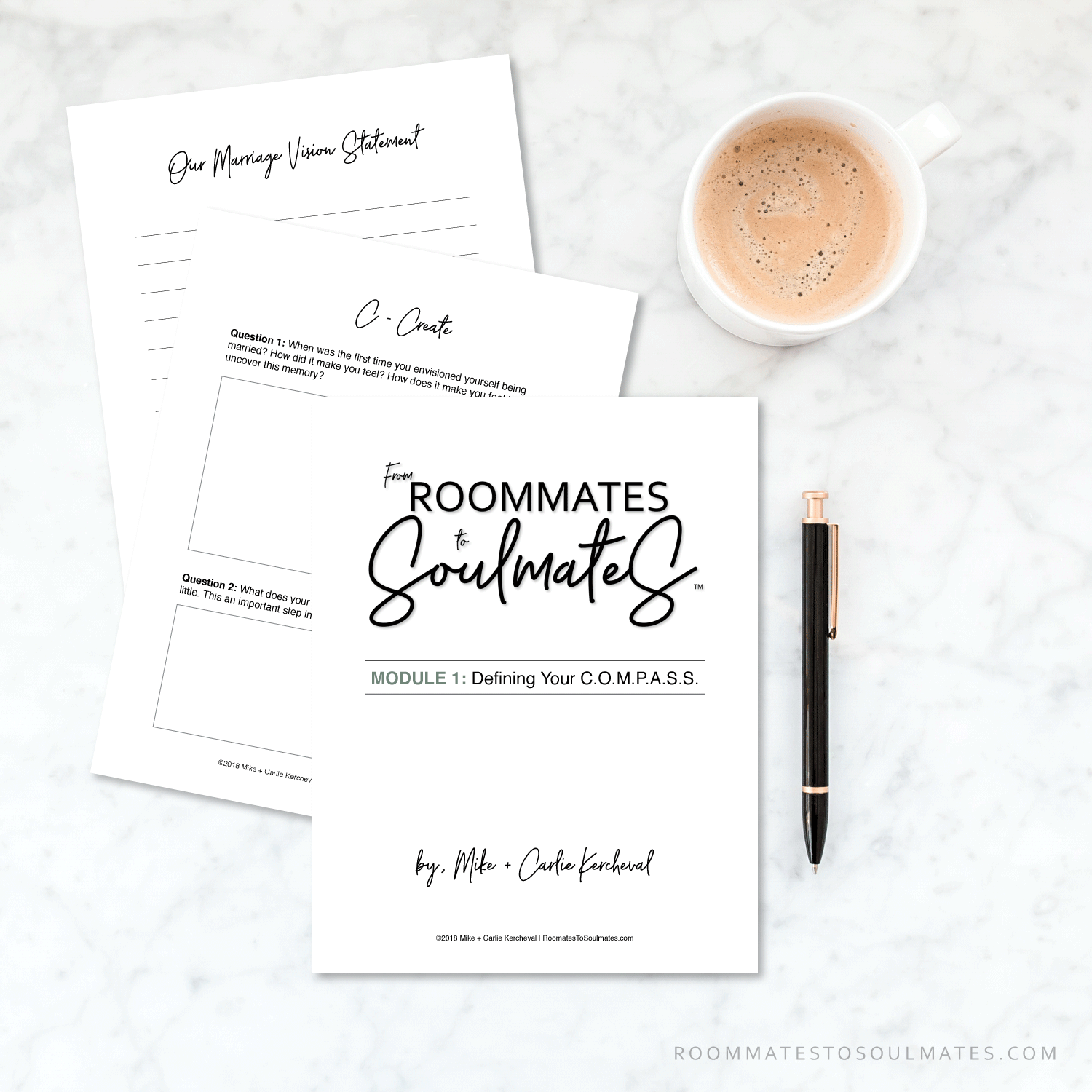 MODULE 1: Defining Your C.O.M.P.A.S.S.
Here you'll gain a deep understanding of what is important to you and your spouse and learn how you can work together to create a marriage you both love.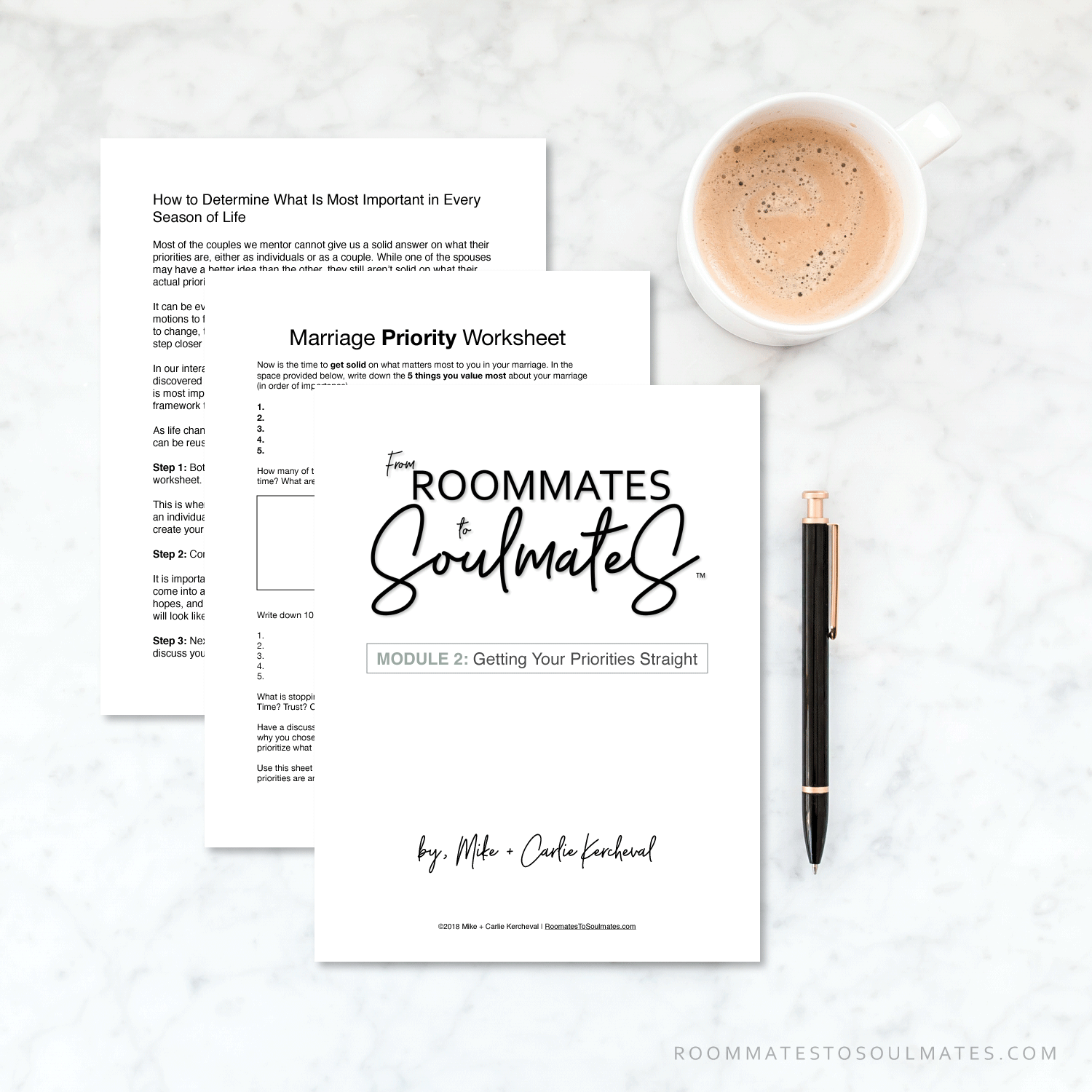 MODULE 2: Getting Your Priorities Straight

In this module, you'll work together to create a laser-focused list of priorities that will work for both of you exactly where you're at in your life and marriage today.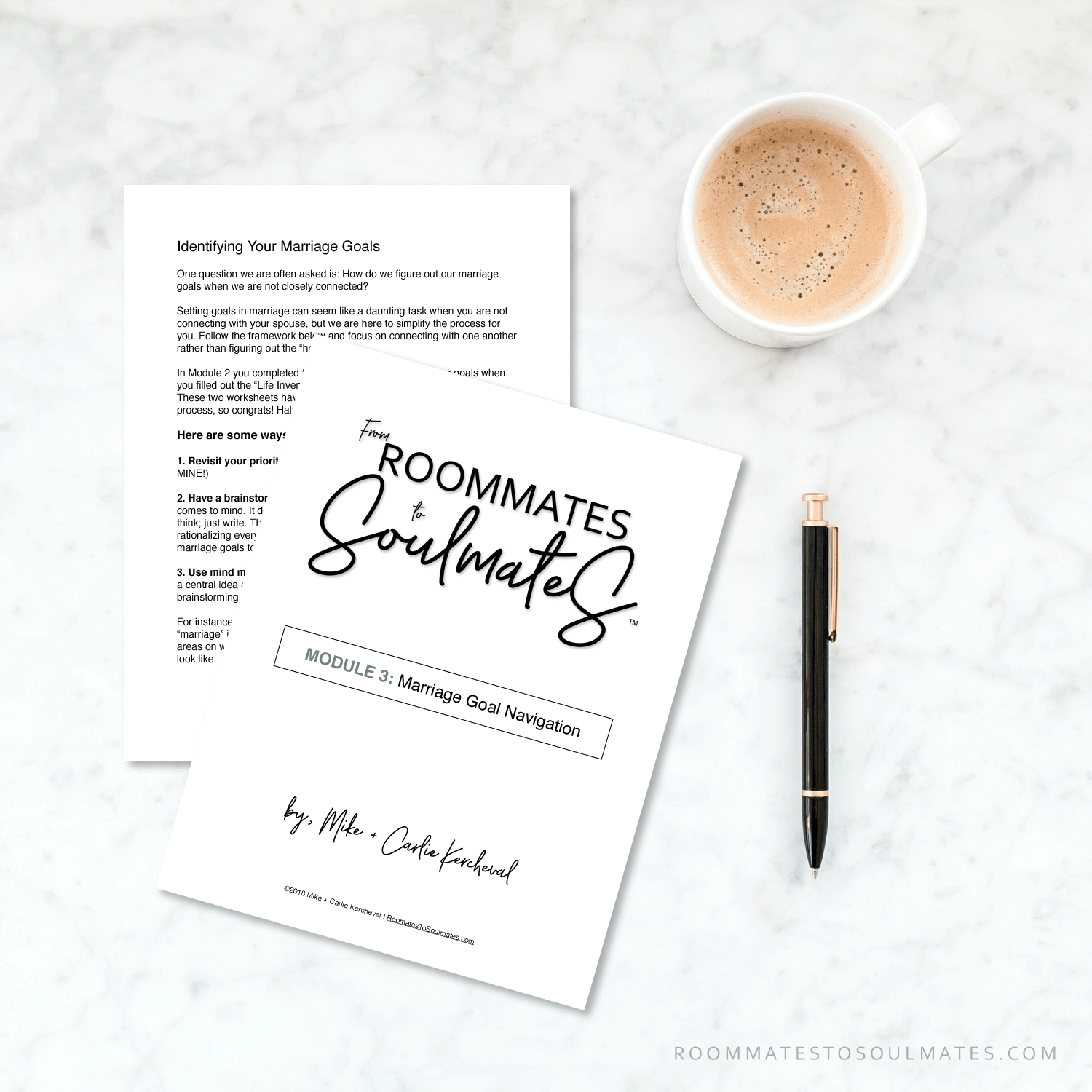 MODULE 3: Marriage Goal Navigation

Here you'll learn to set realistic short-term and long-term goals, master effective ways to stay on track, and learn how to regroup if your goals aren't met.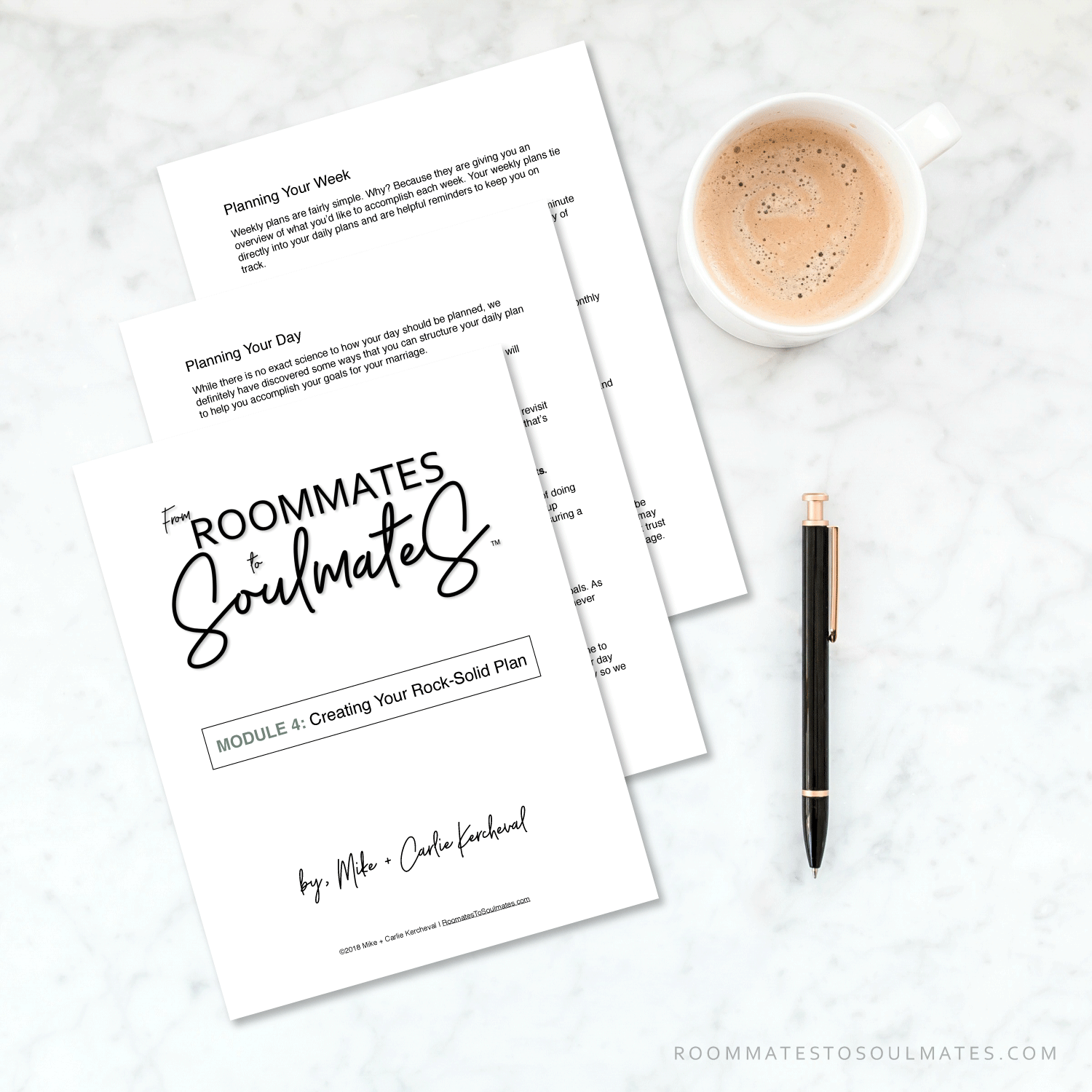 MODULE 4: Creating Your Rock-Solid Plan

Now that you're both crystal clear on what each of you want, it's time to create the plan that will get you exactly where you want to be in your marriage.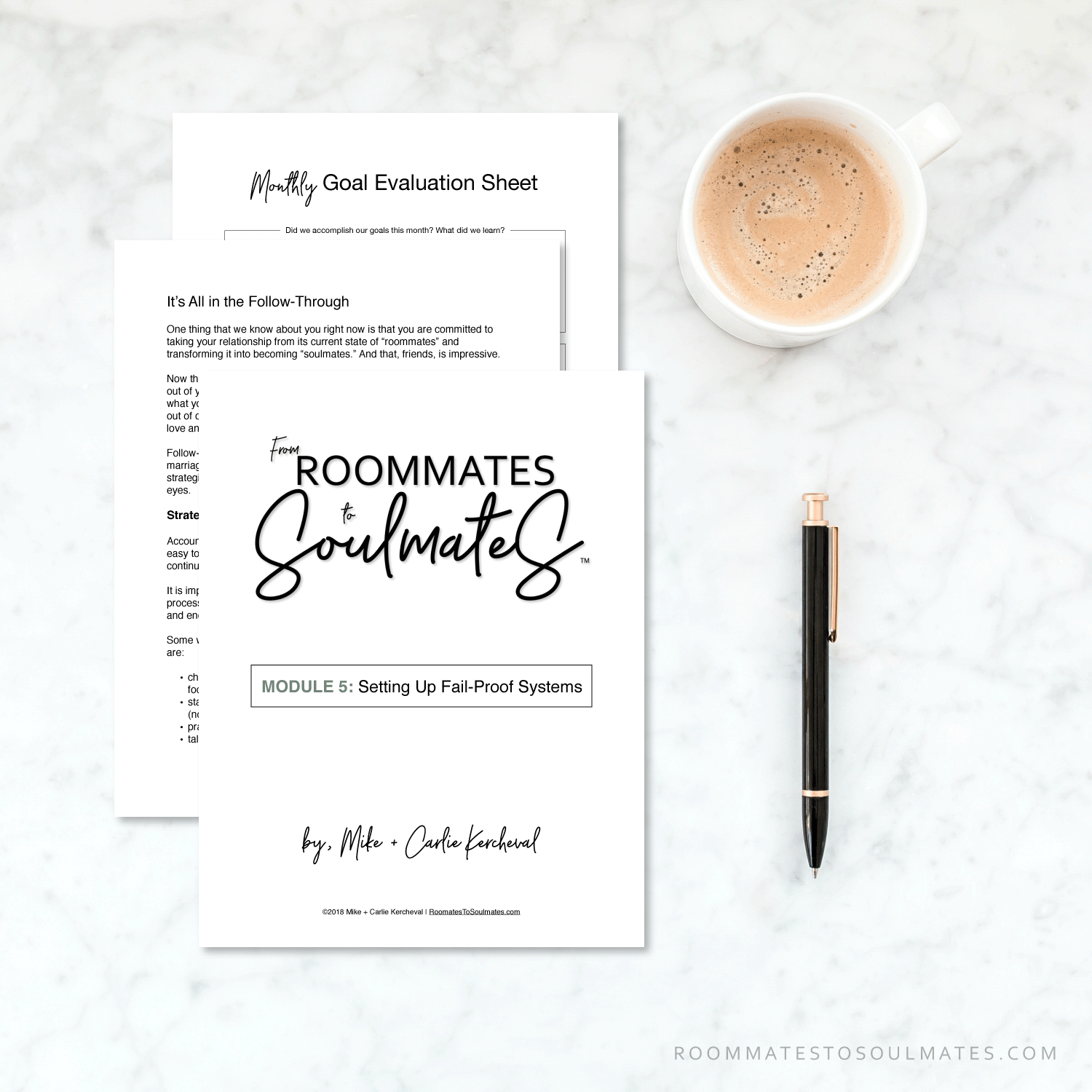 MODULE 5: Setting Up Fail-Proof Systems

The 5th and final module will equip you with the follow-through and systems that allow for continuous growth, love, flexibility, and grace in your marriage.